You're part of one of the most competitive industries if you're in fashion apparels or textile businesses. Competition has become more fierce with the booming eCommerce sector. The direct impact on the textile manufacturing companies is more manufacturing and more complexity in their operations. They pass through a series of processes before apparel and any textile products hit the market. The ERP software covers all major processes or tasks, from purchasing materials, manufacturing planning to accounting and sales that help in seamless manufacturing and distribution. ERP solution is therefore a complete software suite with integrated modules that will help you compete with streaming. The textile industry is an area where there is a strong business. Since clothing falls within the category of regular luxury, both the common man and the rich class are regarded as consumers of this category.For the textile industry, therefore, the radius of work is figuratively limitless. For its proper functioning and maintenance of a proper business, the textile industry has to go through a lot of issues. From pre-production to product manufacturing, each work should be performed accurately and accurately in order to create an error-free business environment and achieve maximum profit. A Manufacturing ERP software can be used to help the works in the textile industry to make the matter simple.
An ERP software helps with less effort to effectively perform the works in the textile industry. A business person can thus earn maximum profit in the field simply by investing in a proper ERP. UNIERP software is a great choice for a field such as textile industry.
This Blog Discusses the Best ERP Software For a Small Textile Business.
Designing and Production Planning
Let manufacturers design the patterns of apparel, share them on a cloud server with sewers and others.
Keeps fabric details Manage stocks of raw materials, fabrics and others.
Plan production phases Assign and assign individual teams time and tasks
Process planning
Helps companies schedule and automate processes, including spinning, weaving, dying
Helps in judicious resource allocation
Warehouse Management
Maintains stocks according to size, color quality, fabric use
Helps manage RCCP, CRP and MRP, which helps to maintain textile stocks in an efficient manner.
Financial management
Tracks all expenses and keeps them recorded
Manages sales and purchases through POS
Maintains balance sheet or balance sheet expenses in order to keep costs under control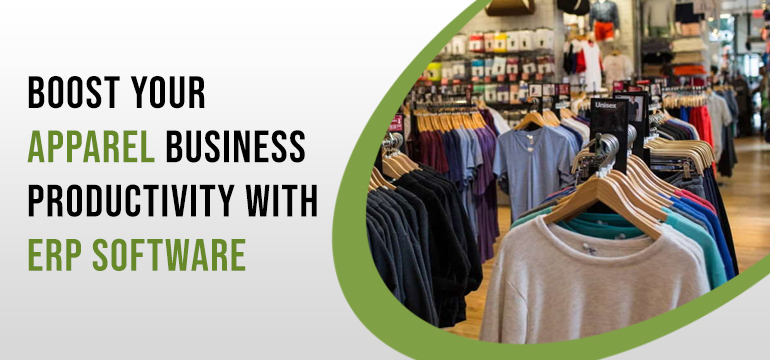 Order Processing
Maintains order entry
Manages pricing structure
Analysis and reporting of sales
So, if you are willing to make your textile enterprise outpace your competitors in terms of production and efficiency, get a VRS UNIERP software integrated with above modules or features set.
The Advantages of an ERP Software can be Listed as Below for the Textile industry:
Raw material quality control.
Production and inventory well arranged.
Scrapping products that have been damaged.
Overflow and underflow production.
Product monitoring.
Planned stock removal
Business intelligence
Customer satisfaction
invoice creation and reporting.
Thus, UNITex textile industry software will be your final pit stop if you are looking for the right solution to handle your textile industry business.
Please send your message to [email protected] if you are interested in implementing UNITex for your business. With UNITex Textile ERP software pricing and support plans to fulfill your organization goals, we can guide you better. VRS Software is an exponent of more than 9 years of experience in ERP solutions.